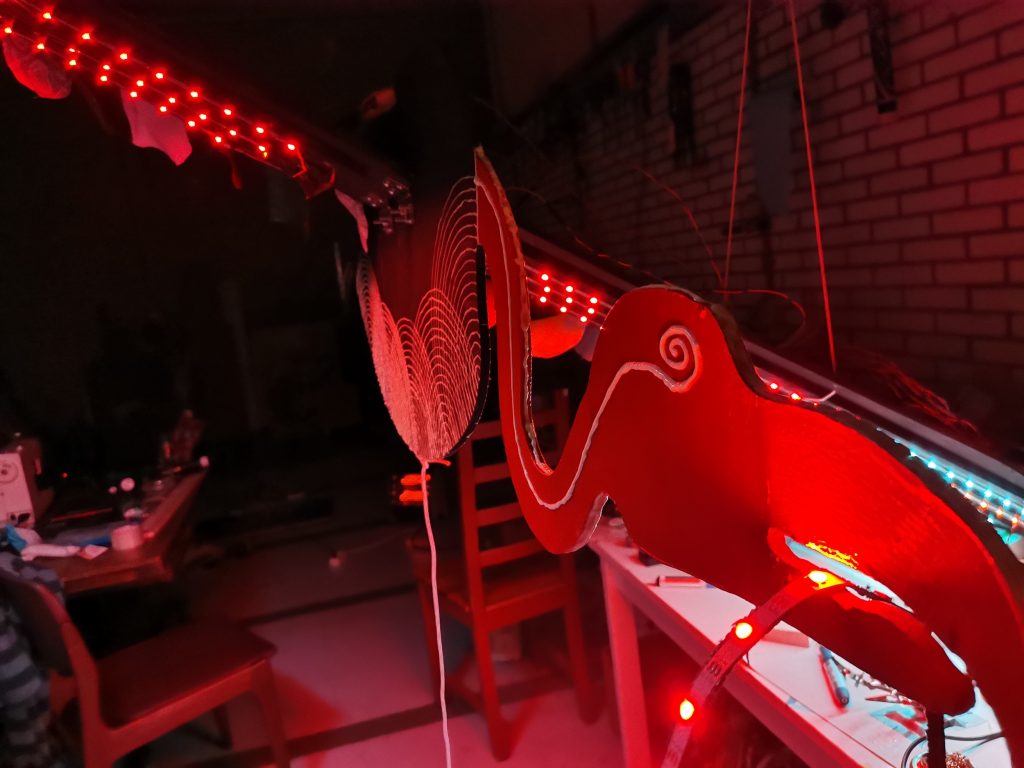 "Urubu, urubu, urubu quantas penas tem no cu?"
The final mocking words of the wibbly wobbly peacock were almost inaudible while the vulture opened its beak and started feasting on the peacock. He devoured the peacock completely, plucked its feathers one by one and assimilated them for his own wings.
Urubu is an interactive installation built with adruino controlled leds and materials that were upcycled from a previous work as part of Birdcage decoration. The audience can pull a string that makes the wings move and the Urubu preys above the crowd as proud as a peacock.
This work has been exhibited during Birdcage Festival 2 in Filmcafé and during a Birdcage event in Ekko.